Toyota App
Stay connected to your Toyota wherever you go.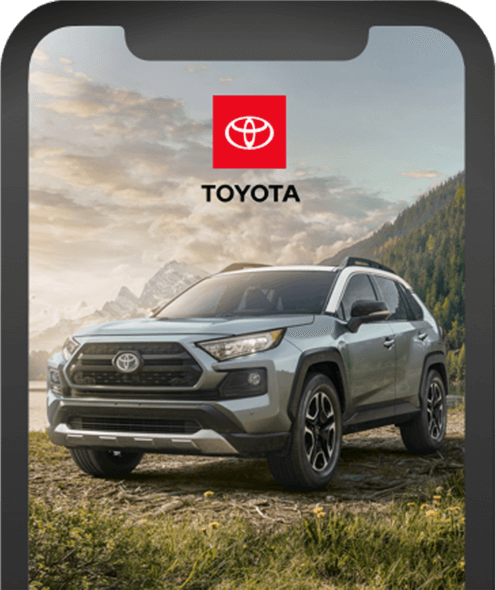 Check Up On Your Toyota's Health
Get service deals, receive recall alerts and access maintenance information—all from the app.
Control Remotely
Use the app to find your Toyota in a crowded parking lot, start the engine, or lock the doors remotely from the app.1
Works With Your Smartwatch2
Access remote services using your compatible smartwatch.
Make a Payment
Link the Toyota app with your TFS online account.
How To Set Up the Toyota App
Download the "Toyota" app.
Sign in using your Toyota Owners credentials or create a new account.
Add your vehicle and explore the Toyota App.
Service Connect
Receive personalized maintenance updates and vehicle health reports.3
Vehicle Health Report
Receive information about your vehicle including applicable recalls and service campaigns, vehicle warnings and alerts, and maintenance information.
Vehicle Maintenance Alert
Vehicle alerts and maintenance alerts sent to both you and your preferred dealer. Should you opt in to this convenient service, this allows your dealer to contact you when maintenance is required.
Maintenance Reminder
Routine maintenance is key to keeping your vehicle running at its best. With Service Connect, you can receive maintenance reminders via email, the Toyota app or through your Toyota Owners account.
Convenience
The Toyota app and Toyota Owners website will provide access to available Service Connect information. No matter where you are or where you're going, you've got peace of mind with up-to-date information on the health and status of your vehicle.